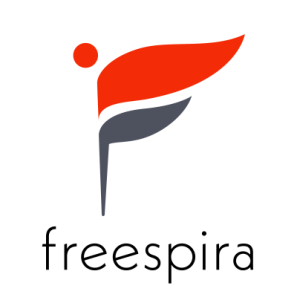 Product Overview
Medical conditions:
Post-traumatic stress disorder (PTSD), panic disorder, and panic attacks
Target patient population:
Patients over 13 years old with PTSD, panic disorder, or suffering from panic attacks associated with other medical or behavioral health conditions
What to expect:
Significant reduction or elimination of panic and/or PTSD symptoms
Clinical Overview
Indications for use:
Freespira is indicated as an adjunctive treatment for symptoms associated with panic disorder (PD) and/or post-traumatic stress disorder (PTSD), to be used under the direction of a healthcare professional, together with other pharmacological and/or non-pharmacological interventions
Outcomes:
Panic: 86% panic attack free immediately post-treatment; 73% panic attack free 12 months post-treatment; 94% clinically significant reduction in panic symptoms at 12 months post-treatment; and 85% treatment adherence
PTSD: At 6-months post-treatment, 89% had significant reduction in symptoms based on CAPS-5 Score (validated PTSD assessment); 50% of patients were in remission; and 77% treatment adherence
Directions:
After receiving training by a clinician or Freespira coach, patients complete an at-home 28-day protocol with two 17-minute breathing sessions each day, for one month. Four weekly virtual coaching sessions are also included.
Risks & warnings:
Not indicated for patients who are younger than 13 years old, are pregnant, or have chronic obstructive pulmonary disease (COPD) or emphysema
Place in therapy:
Freespira is adjunctive to current treatments for PTSD and panic. However, neither psychotherapy nor medications are required for patients using Freespira.
Product Access
Product description:
Freespira is a digital therapeutic product that incorporates a handheld tablet with pre-loaded software that provides patients with specific breathing protocols, in addition to a device that measures patient breathing rate and exhaled carbon dioxide in real time. Respiratory information is uploaded to a secure server for review by the Freespira coach and/or patient's therapist. The patient receives virtual personalized training and coaching.
Prescription status:
Authorization from a licensed healthcare provider is required. A prescription from a physician is not necessary.
Patient access:
Patients may self-refer into the program or are referred by a healthcare provider. The Freespira Patient Care Team determines any necessary copay/coinsurance payments, collects payments or creates a flexible payment plan, then ships devices to the patient's home and schedules training. The Freespira device is self-contained and does not require additional equipment.
Provider access:
Healthcare providers are able to access the Freespira dashboard using a unique login and password to monitor patient progress as they work toward meeting their daily/weekly goals during the 28-day protocol. This dashboard also provides clinical outcomes, using data from the symptom assessments that patients complete each week.
Coverage options:
Coverage examples include Highmark Health and Children's Community Health Plan, who offer Freespira as a covered benefit for eligible insurance members with panic disorder, panic attacks, or PTSD. For patients who receive Freespira through employers, Comcast for example, there are no out-of-pocket costs associated with product use. Freespira is also offered as a self-pay product if insurance companies do not offer coverage.
Product availability:
Freespira is available in:
USA: FDA-cleared Class II Medical Device