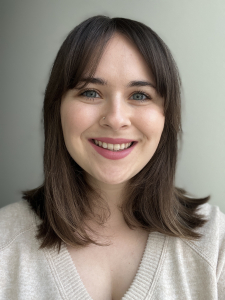 Shelby is the Community Engagement Manager at Digital Therapeutics Alliance. She establishes strong relationships with the members of the Alliance – connecting them to resources and ensuring they have a seat at the table as the industry evolves.
Shelby geeks out on healthcare innovation, health equity, inclusivity, and social justice. With her background in global health and digital health, she is excited to be a part of a company which is leading the change in the digital health space and paving the way for accessibility to care. Shelby is dedicated to being a forever-student who is constantly learning and broadening her worldview and is passionate about changing and challenging the status quo. 
In her spare time, Shelby enjoys buying books and sometimes reading them before buying more books, snuggling with her two cats, and laughing with her friends.