Digital therapeutic quality, access, and appropriate utilization matter.
Patients, caregivers, and clinicians should have access to DTx products that directly address patient needs, and:
Are safe, effective, and ensure patient privacy
Demonstrate positive clinical and economic outcomes
Influence the delivery of healthcare in a meaningful way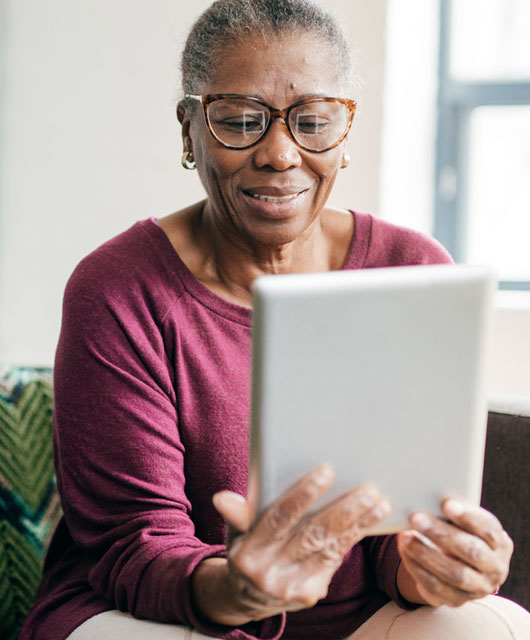 "In the context of the COVID-19 public health emergency, the use of digital health technologies, including software as a medical device or other digital therapeutics solutions, may improve mental health and well-being of patients with psychiatric conditions during periods of shelter-in-place, isolation, and quarantine. In addition, the use of such technologies has the potential to facilitate "social distancing" by reducing patient contact with, and proximity to, health care providers, and can ease the burden on hospitals, other health care facilities, and health care professionals that are experiencing increased demand due to the COVID-19 public health emergency."
-U.S. Food and Drug Administration (source)
Patients, clinicians, and payors all play a role in ensuring DTx product quality, access, and utilization.
Product Quality Matters.
Digital therapeutic products must adhere to each of these foundational principles:
1.
Prevent, manage, or treat a medical disorder or disease
2.
Produce a medical intervention that is driven by software
3.
Incorporate design, manufacture, and quality best practices
4.
Engage end users in product development and usability processes
5.
Incorporate patient privacy and security protections
6.
Apply product deployment, management, and maintenance best practices
7.
Publish trial results inclusive of clinically meaningful outcomes in peer-reviewed journals
8.
Be reviewed and cleared or approved by regulatory bodies as required to support product claims of risk, efficacy, and intended use
9.
Make claims appropriate to clinical validation and regulatory status
10.
Collect, analyze, and apply real world evidence and/or product performance data
Product Access is Necessary.
As an Alliance, we are committed to working alongside leaders looking to provide patients with access to DTx products. This critical category of medicine addresses ever-increasing mental health burdens, enables chronic disease patients to treat or better manage their conditions at home, and reduces the risk and burdens placed on healthcare systems.

Multiple frameworks in Europe and beyond have emerged to adopt DTx products into national systems:
Appropriate Utilization is Crucial.
DTx products provide scalable, broad access to evidence-based therapy options for a wide variety of physical, mental, and behavioral conditions. For products requiring clinician authorization, clinicians may reference the following "rights" in assessing appropriate DTx product utilization:
The right indication
The right patient
The right therapy
The right timing and frequency
The right cultural references
The right outcomes documentation
The right response to therapy
The right evaluation
The Digital Therapeutics Alliance (DTA) is a global non-profit trade association of industry leaders and stakeholders engaged in the evidence-driven advancement of digital therapeutics. DTA exists to broaden the understanding, adoption, and integration of clinically-evaluated digital therapeutics into healthcare through education, advocacy, and research.

Alliance members work to enable expanded access to high quality, evidence-based digital therapeutics for patients, healthcare providers, and payers in order to improve clinical and health economic outcomes. DTA maintains an international industry focus and is proud to work with members from 15 countries.