Product Case Study: BlueStar®
Patients using BlueStar typically achieve a 1.7 to 2 points average decrease in HbA1c in the first 3 to 6 months of usage.
| | | |
| --- | --- | --- |
| | _ | Digital therapeutics deliver evidence-based therapeutic interventions to patients that are driven by high quality software programs to prevent, manage, or treat a medical disorder or disease. They are used independently or in concert with medications, devices, or other therapies to optimize patient care and health outcomes. |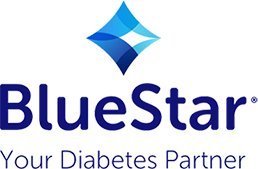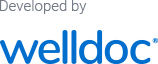 | | | |
| --- | --- | --- |
| Medical condition: | | Targets type 2 diabetes, hypertension, and weight management |
| Target patient population:  | | Patients with type 2 diabetes and possible co-morbidities of hypertension/obesity who are experiencing consistently elevated A1c values despite traditional interventions, and who struggle with managing the aspects of their diabetes |
| What to expect: | | Lowers blood glucose levels for adults living with type 2 diabetes |
Indications for use:
BlueStar® and BlueStar Rx® Systems are indicated for use by healthcare providers and their adult patients – aged 21 years and older – who have type 2 diabetes.
Outcomes:
Demonstrated through 37 different peer-reviewed, clinical publications, studies, and posters (including 2 multi-site, randomized controlled trials), patients experienced a drop in HbA1c of 2 points on average, improved medication adherence, and better glucose control.
What to expect:
Lowers blood glucose levels for adults living with type 2 diabetes.
Directions:
Patients can either use the mobile app or the web version of BlueStar. The mobile app uniquely works on- or off-line, to address the requirement for "always-on" support for FDA-mandated patient safety requirements.

Patients will be encouraged by 30,000+ automated, tailored, and unique coaching messages which empower users to make the most of every minute. Users will take in real-time therapeutic actions – including daily medication administration, physical activity, smart food choices, and psycho-social well-being – based on recommendations provided by the program that are driven by evidence-based guidelines.

Risks & warnings:
BlueStar is not currently indicated for patients with Type 1 diabetes, or who are under the age of 21, or who are currently pregnant, or who use a continuous glucose monitor.
Place in therapy:
Complementary to current therapies including pharmacologic-related, diet-related, exercise-related, or knowledge-related therapy pathways.
Product description:
BlueStar includes an always-on, fully-automated software coach; a SmartVisit™ report that goes to the patient's healthcare provider team via fax, email, or EMR; and a population management portal that allows an administrator to manage, review, report, survey, and dialog with patients or cohorts of patients.
Prescription status:
BlueStar does not require a prescription unless patients intend to use BlueStar with an insulin titration system.
Patient access:
Patients download the BlueStar Program through an app on the Apple or Google App Store. An enrollment code is generated for patients after their healthcare provider completes a prescription or enterprise makes it available (OTC).

Use of this product requires access to:

Internet or wifi – only for initial download and periodic syncing
A mobile phone, tablet, or computer

Provider access:
Healthcare providers may access the BlueStar SmartVisit report or Care Management Portal to monitor for weekly and monthly health trends, potential medication-related issues, and view patient-generated health data. BlueStar is also integrated with many major EMRs to ensure that data is securely shared with the patient record.
Coverage options:
BlueStar is typically paid for by insurance plans and employers.
Product availability:
BlueStar is available in:

USA: FDA-cleared Class II Medical Device
Canada: Health Canada-cleared Class II Medical Device
UK & Australia (coming soon): NICE and TGA-cleared Class II Medical Device
Engaging users. Driving outcomes.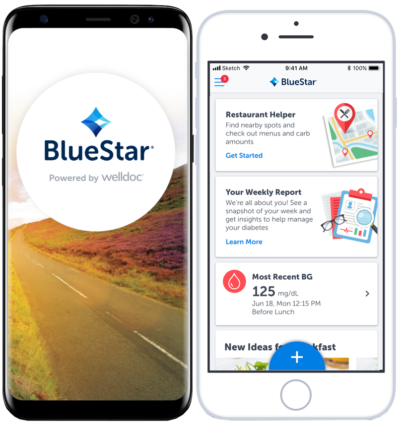 BlueStar uniquely offers highly tailored and clinically validated real-time coaching and longitudinal insights that are driven by an artificial intelligence expert system. BlueStar is also unique because it focuses on self management for the patient but also a strong connection to the patient's own care team – both critical to A1c reduction. It was the first digital therapeutic to undergo randomized controlled trials and obtain clearance from the FDA.