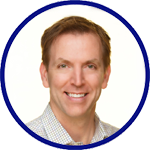 Jim McGough, MIM
Co-Founder and Director, EdgeOne Medical
Jim is the Co-Founder of EdgeOne Medical, a medical technology development consulting and services company that supports the "controlling" of the regulated device development process for large Biopharma and Medical Device firms and acts as the "controller" for emerging Medical Technology firms. EdgeOne Medical supports three of the top five and over 10 of the top 50 global Biopharma firms with the de-risking of their new device development programs by providing device testing, quality systems & documentation, regulatory guidance, risk management, and program management services. For emerging Medical Technology ventures EdgeOne Medical provides the trusted program management, quality systems and documentation, regulatory strategy, risk management and device testing support that is expected by later stage investors and potential strategic acquirers.
EdgeOne Medical is one of ten global partners that support the MedTech Innovator Program, the Global MedTech Competition and Accelerator that provides mentoring and non-dilutive awards annually to fifty of the top global Medical Technology ventures (primarily series A, B & C stage). He also continues to support AdvaMed's MedTech Conference Business Development Committee where he and the Business Development and Corporate Venture representatives of the largest Medical Technology firms develop programs to assist emerging Medical Technology ventures. In addition, Jim is a Principal Advisor to the NIH Commercial Acceleration Program administered by the LARTA Institute where high-potential Phase 2 SBIR/STTR Grantees are provided commercialization guidance.
He previously held executive positions at Motorola, Audi, and Citibank were included in his responsibilities was identifying and leading the integration of strategic technology acquisition and partnerships.
Jim is the Founder and Managing Director of the ZakaGough Group, a closely-held investment and advisory-services firm that supports diligence for many private investor, venture capital and corporate venture capital firms.