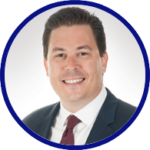 Andrew Matzkin, MBA
Partner at Health Advances LLC
Andrew Matzkin is a Partner at Health Advances, a strategy consulting firm focused exclusively on growth strategy for healthcare technology companies.
Andrew co-founded and co-leads the Health Advances Digital Health and Health IT Practice. He applies his deep expertise in commercial strategy and product development strategy to a wide range of digital technology areas, including digital therapeutics, connected devices and diagnostics, wearables, remote patient monitoring, medication adherence, advanced analytics, clinical decision support, precision medicine software, real world evidence, and data monetization.
Andrew works closely with clients in digital health, the life sciences, and tech to help maximize the value of these exciting and rapidly evolving technologies. His experience includes strategy work for some of the leading companies in digital therapeutics, spanning such therapeutic areas as asthma/COPD, mental/behavioral health, cardiovascular health, and others.
Prior to Health Advances, Andrew was a Consultant at Bain & Company. He has also worked at Novartis in the drug company's global cardiovascular-metabolic franchise.
Andrew holds an MBA from Harvard Business School, where he was honored as a Baker Scholar, and a BA in Political Science, magna cum laude and Phi Beta Kappa, from Yale University.
Andrew resides in the San Francisco Bay Area and co-leads the Health Advances San Francisco office.