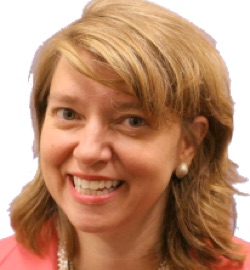 Christina Nyquist currently serves on the Board of Directors of the National Association of Health Underwriters (NAHU) Education Foundation. Previously, she spent the last 25 years as a key government affairs advocate in every major health care reform debate — from the Clinton Reform Debate to the more recent Repeal and Replace.
Most recently, she was Vice President, Regulatory Affairs at Aetna. During her 8 year tenure, she returned over $30 million in value on average annually to Aetna — establishing Aetna's first ever Washington, DC-based public policy and regulatory affairs department. Ms. Nyquist shepherded Aetna through implementation of the Affordable Care Act (ACA). She was a key strategy partner with all business segments — from National Accounts to International to Medicaid, where she helped identify obstacles to growth and forged creative solutions leveraging regulations and/or legislation. She also acted as an advisor to the Aetna legal and compliance departments to address crisis issues and conducted division review of Corporate 10k and other similar SEC filings.
Prior to Aetna, Ms. Nyquist was based in the Washington, DC Government Affairs Office of the BlueCross BlueShield Association for 18 years. She worked with the 39 independent Blue Plans to develop and support breakthrough solutions involving comparative effectiveness, reinsurance and other aspects of health care reform. She led numerous financial modeling projects, represented Blue Plans in forums and public-speaking engagements, and forged coalitions with consumers, providers and employers.
Throughout her career, Ms. Nyquist has served on numerous Boards and Committees in the DC healthcare community, including the American Benefits Council Board of Directors, the Business Roundtable Board Health and Retirement Coordinating Committee, and the Chamber of Commerce Employee Benefits Committee.
Ms. Nyquist graduated cum laude from Loyola University with a B.A. in Economics.